I never seem to tier of admiring windows in France. There is just something so charming about the shapes & sizes, the shutters, the lace curtains, the pots of flowers.
I love how the French so cleverly place new windows into old openings, as in the arch below.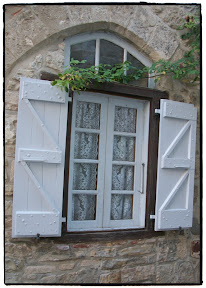 I love the old stone sills.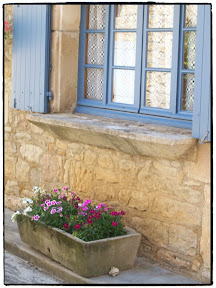 The window below, is theoretically a door, but it is clear that it is used as a window, with it's wraparound shutter & the wrought iron enclosure that prevents the door from opening.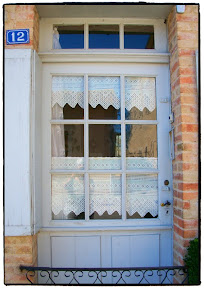 I can not resist old windows in unique shapes with shutters to match.
Or the one below, that is indeed the window of the office of the red cross, but somehow takes you back to another time is history.
Flowers & windows just go together in France, as do lovely fresh white curtains with lace trim.
It seem that each window is there adding character to the building that it adorns.