I must apologize, I have been absent from my blog for awhile. I have had house guests, my sister & niece. It was their first visit to my home in France & I have been busy showing them the area.
My sister rented a car & we have been visiting all of the beautiful old hill top towns that are near by.
We have relaxed in cafés.....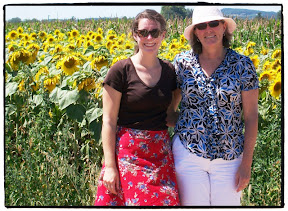 .... marveled at the landscape & endless fields of sun flowers....
....& eaten in lovely French restaurants.
We have wandered the old cobbled streets of medieval villages....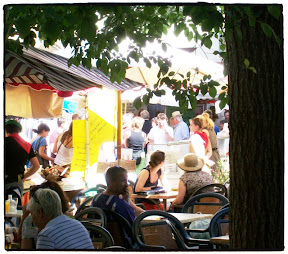 ....gone to the Sunday market & eaten an enormous amount of wonderful fresh produce.
It has been fun sharing the place that I love so much with my family. And in doing so, I have found a new respect for the beauty of this place, that I am fortunate enough to call my second home. Now more than ever before, I realize just how truly lucky I am.